DEPARTMENT OF STEM CELL BIOLOGY
DEPARTMENT OF STEM CELL BIOLOGY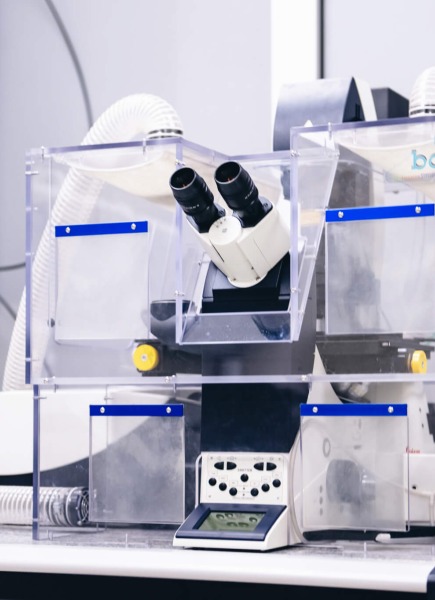 MESENCHYMAL STEM CELL SECRETOME STUDIES
Bone marrow is first reported and most commonly used source of MSCs. There are many studies have shown therapeutic effect of MSCs obtained from other sources, including adipose tissue, dental pulp and umbilical cord. Our group isolated and characterized human MSCs from exfoliated deciduous teeth and periodontal ligament for the first time in Lithuania.
It is known that MSCs, isolated from different sources, have distinct properties and differentiation potential. Our group and other authors showed that MSCs from dental pulp display neurogenic properties and could be used for the neuroprotection.
Numbers of MSC-based clinical trials are increasing over time. Unfortunately, frequently the healing effects of these cells are not so good as anticipated. One of the possible reason is poor survival of transplanted cells. Despite of that many studies demonstrated beneficial therapeutic effects of MSCs.
New findings demonstrate the importance of paracrine mechanisms in the therapeutic action of MSCs. Extracellular vesicles (EVs) attracted a great deal of interest in recent years. Exosomes represent a subset of EVs, they are 30-120 nm in diameter, originate from multi-vesicular bodies and can transfer proteins, RNA, microRNA, lipids and metabolites between cells. Several studies addressed therapeutic potential of exosomes. We and others have demonstrated, that exosomes derived from human MSCs display neuroprotective, anti-inflammatory and immunosuppressive properties. Importantly, the composition and therapeutic properties of exosomes depends on cell type and its physiological state. Therefore, we need new and reliable screening tests for therapeutic efficacy of different exosomal preparations.
Scientists from Department of Stem Cell Biology secured financing from EU structural funds (615053 Eur) for a new 4-year (2017-2021) project ,,Development of a new human pluripotent stem cell-based reporter assays for testing of anti-inflammatory and anti-oxidative properties of exosomes''. Gene editing technologies will be used to generate human inducible pluripotent stem cells (iPSC) NFkB and NRF2/1 reporter cell lines to test anti-inflammatory and anti-oxidative properties of exosomes. These iPSC NFkB and NRF2/1 reporter lines can be used for preclinical screening of other relevant pharmacological tools. Several scientific publications will be prepared and submitted to the international journals with high impact factor. There will be application for international patent of newly created cell lines.
We expect that results obtained during the project will contribute to the development of stem cell technologies in Lithuania, as well as the development and implementation of new cell therapy protocols.
Last updated: 2023-09-19, 08:52:45
Useful information
PUBLICATIONS
1. A.Čebatariūnienė, A.Jarmalavičiūtė, V.Tunaitis, A.Pūrienė, A.Venalis, A.Pivoriūnas. Microcarrier culture enhances osteogenic potential of human periodontal ligament stromal cells. Journal of Cranio-Maxillofacial Surgery. 2017 Jun;45(6):845-854.
_____
2. A. Jarmalavičiūtė, A.Pivoriūnas. Neuroprotective properties of extracellular vesicles derived from mesenchymal stem cells. Neural Regenen Res. 2016 Jun;11(6):904-905.
_____
3. A. Jarmalavičiūtė, A.Pivoriūnas. Exosomes as a potential novel therapeutic tools against neurodegenerative diseases. Pharmacological Research. 2016.113(Pt B):816-822.
_____
4. V. Kašėta, A. Vaitkuvienė, A. Liubavičiūtė, R. Maciulevičienė, A Stirkė, G. Biziulevičienė. Quantitative evaluation of the transplanted lin- hematopoietic cell migration kinetics. Transplant Immunology. 2016; 34: 54-59.
_____
5. A. Jarmalavičiūtė, V.Tunaitis, U. Pivoraitė, A. Venalis, A.Pivoriūnas. Exosomes from dental pulp stem cells rescue human dopaminergic neurons from 6-hydroxy-dopamine-induced apoptosis. Cytotherapy. 2015;17 (7):932-939.
_____
6. U. Pivoraitė, A. Jarmalavičiūtė, V. Tunaitis, G. Ramanauskaitė, A. Vaitkuvienė, V. Kašėta, G. Biziulevičienė, A. Venalis, A. Pivoriūnas. Exosomes from human dental pulp stem cells suppress carragenaan-induced acute inflammation in mice. Inflammation. 2015; 38 (5): 1933-1941.
_____
7. A. Vaitkuviene, V. Ratautaite, A. Ramanaviciene, K. Sanen, R. Paesen, M. Ameloot, V. Petrakova, M. McDonald, F. Vahidpour, V. Kaseta, G. Ramanauskaitė, G. Biziuleviciene, M. Nesladek, A. Ramanavicius. Impact of diamond nanoparticles on neural cells. Molecular and Cellular Probes. 2015; 29: 25-30.
_____
8. A. Vaitkuviene, M. McDonald, F. Vahidpour, JP. Noben, K. Sanen, M. Ameloot, V. Ratautaite, V. Kaseta, G. Biziuleviciene, A. Ramanaviciene, M. Nesladek, A. Ramanavicius. Impact of differently modified nanocrystalline diamond on the growth of neuroblastoma cells. New Biotechnology. 2015; 32: 7-12.
_____
9. G. Ramanauskaitė, D. Žalalytė, V. Kašėta, A. Vaitkuvienė, L. Kalėdienė, G. Biziulevičienė. Skin extracellular matrix components accelerate the regenerative potential of Lin– cells. Central European Journal of Biology. 2014; 9 (4): 367-373.
_____
10. A. Vaitkuviene, V. Ratautaite, L. Mikoliunaite, V. Kaseta, G. Ramanauskaite, G. Biziule-viciene, A. Ramanaviciene, A. Ramanavicius. Some biocompatibility aspects of conducting polymer polypyrrole evaluated with bone marrow-derived stem cells. Colloids and Surfaces A: Physi-cochemical and Engineering Aspects. 2014; 442: 152–156.
_____
11. A. Jarmalavičiūtė, V. Tunaitis, E. Strainienė, R. Aldonytė, A. Ramanavičius, A. Venalis, K. E. Magnusson and A. Pivoriūnas. A New Experimental Model for Neuronal and Glial Differentiation Using Stem Cells Derived from Human Exfoliated Deciduous Teeth. J Mol Neurosci. 2013; 51 (2): 307-317.
_____
12. A. Vaitkuvienė, V.Kašėta, J. Voronovič, G. Ramanauskaitė, G. Biziulevičienė, A. Ramanavičienė, A. Ramanavičius. Evaluation of cytotoxicity of polypyrrole nanoparticles synthesized by oxidative polymerization. Journal of Hazardous Materials. 2013; 250-251: 167-174.
PROJECTS
TITLE: IN VITRO MODELLING OF HUMAN BLOOD BRAIN BARRIER
PATHOLOGY IN ALZHEIMER'S DISEASE
LEADER: A.Verkhratsky
FUNDING: Operational programme for the European Union funds "Development of competences of scientists, other researchers and students through practical research activities"
DURATION: 2017-2021
_____
TITLE: DEVELOPMENT OF A NEW HUMAN PLURIPOTENT STEM CELL-BASED RE-PORTER ASSAYS FOR TESTING OF ANTI-INFLAMMATORY AND ANTI-OXIDATIVE PROPERTIES OF EXOSOMES
LEADER: A. Pivoriūnas
FUNDING: Operational programme for the European Union funds
"Targeted research in smart specialisation areas"
DURATION: 2017-2021
_____
TITLE: NEW THERAPEUTIC STRATEGIES FOR CHRONIC NEURODEGENERATIVE DISEASES USING EXOSOMES DERIVED FROM HUMAN STEM CELLS
LEADER: A. Pivoriūnas
FUNDING: National research programme "Healthy ageing"
DURATION: 2015-2018
MODELLING ALZHEIMER'S DISEASE IN VITRO
New technologies that emerged during the last decade allow to generate patient-specific iPSCs. iPSCs can be used to develop disease model. A novel drug screening platforms open up new opportunities for the bio-pharmaceutical industry.
Progress in understanding Alzheimer's disease (AD) has been hindered by a lack of suitable disease models, reflected in an inability to translate results from animal studies to successful human therapies. We are currently running project ,,In vitro modelling of human blood brain barrier pathology in Alzheimer's disease''. This project was financed from the EU structural funds (599459 Eur) and is implemented under The Global Grant measure.
Project duration 2017-2021. We are developing a relevant human cellular model to study the blood-brain barrier (BBB) in AD pathology. For this purpose we are establishing a human BBB co-culture model using astrocytes and brain endothelial cells derived from healthy controls and AD patients. This will represent a fundamentally novel approach to study human pathology using human cells. The proposed model can be applied for preclinical screening of relevant pharmacological tools. Project leader Prof. A. Verkhratsky is an internationally recognised scholar in the field of cellular neurophysiology.
ANIMAL STEM CELL RESEARCH GROUP
Our group perform animal studies in vivo. Our studies provide valuable knowledge regarding the behaviour and in vivo properties of stem cells, which is particularly important for cell therapy. The anti-inflammatory effects and migratory properties of the hematopoietic stem cells isolated from mice have been evaluated using the contact hypersensitivity model. The impact of distinct populations of hematopoietic stem cells on the healing of wounds has also been established using a life-size skin wound model. We also tested the biocompatibility properties of some new materials and assessed the possibility that they could be used in biomedical ap-plications.
We also routinely isolate hematopoietic stem cells and MSCs from different laboratory animal lines. We are able to characterise, differentiat, evaluat metabolic activity and secretory factors of these cells. After stem cells evaluation in vitro, we transplant them to animal model. This technic help us to observe migration kinetics, ability to survive and regeneration capacity of stem cells in living organism conditions.
our contacts
Kamieninių ląstelių biologijos skyrius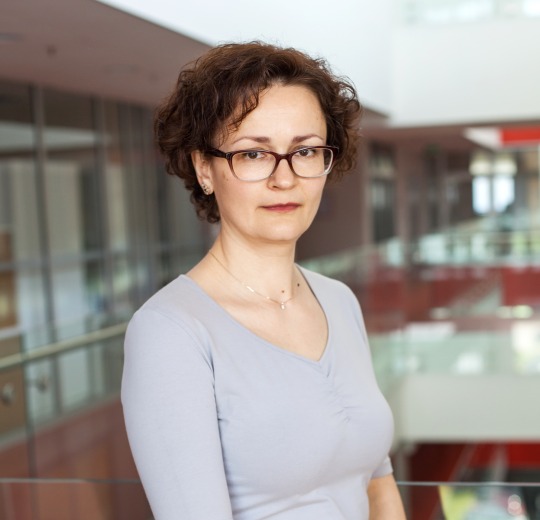 Dr. Aida Kaušylė
Vyresnioji mokslo darbuotoja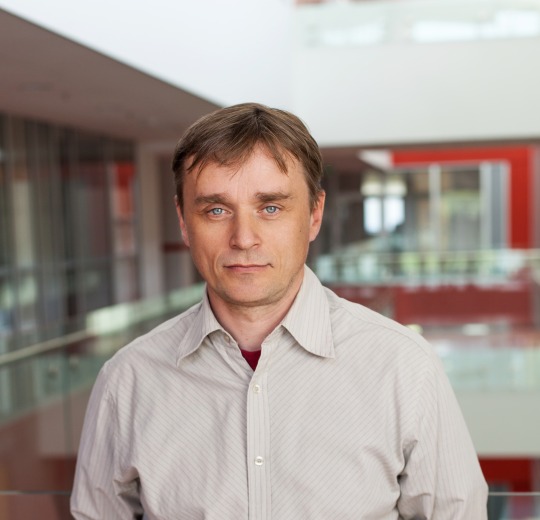 Dr. Virginijus Tunaitis
Vyresnysis mokslo darbuotojas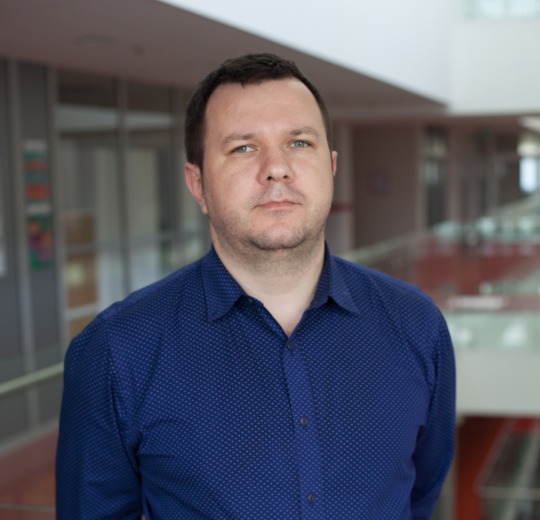 Dr. Vytautas Kašėta
Vyresnysis mokslo darbuotojas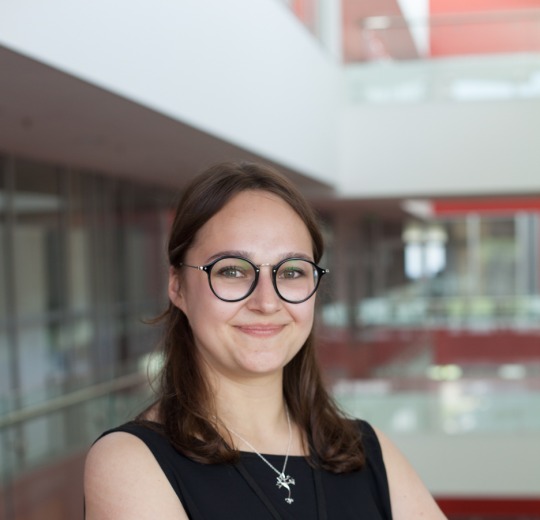 Dr. Karolina Kriaučiūnaitė
Jaunesnioji mokslo darbuotoja

Dr. Ugnė Jonavičė
Mokslo darbuotoja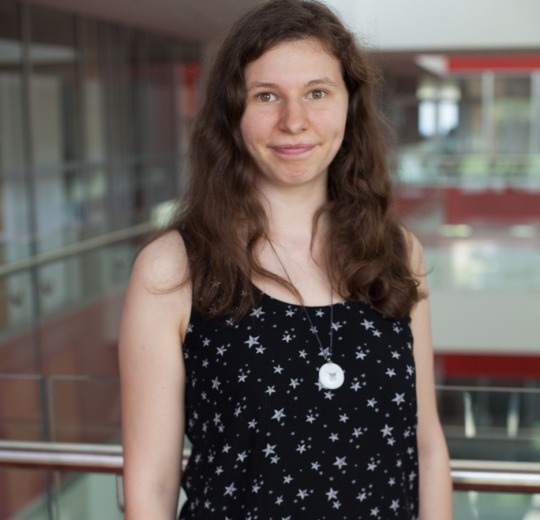 Justina Pajarskienė
Doktorantė

Barbora Lekešytė
Doktorantė

Agnė Pociūtė
Jaunesnioji mokslo darbuotoja (projektai), doktorantė