DEPARTMENT OF PRECLINICAL RESEARCH
DEPARTMENT OF PRECLINICAL RESEARCH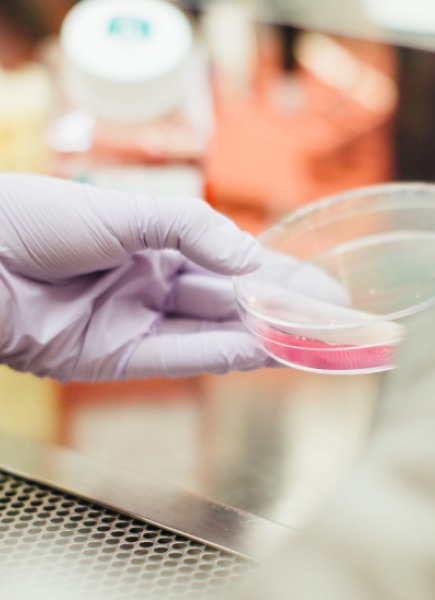 The DEPARTMENT OF PRECLINICAL RESEARCH participates in the programme "Molecular and Cellular Immunity Studies in Biological Models at in vitro and in vivo Conditions". The aim of this program is to develop the individualized therapy technologies based on the investigation of molecular and cellular immunity mechanisms in vitro and in vivo biomodels. Theme: "Biomodels and their Application in the Study of the Immune Processes".
Studies on the biology, medicine, toxicology, the development of immunology, virology as well as pharmacology are carried out in in vitro and in vivo biomodels. Animal model – live organism is used to investigate normal biological processes, spontaneous and caused by different triggers pathological processes as well as new diagnostics. This department works to develop treatment technologies. All these branches of science use lab animals, such as transgenic β-actin-luc and Rag2 mice, BALB/c, DBA/2, CC57W, C57Bl/6J line inbred mice, Wistar clone rats, guinea pigs, rabbits, who are bred in our department. The quality of experiments depends on the animal genotype and phenotype; therefore constant genetic, clinical, hematological, immunological and biochemical tests are performed. Using the reciprocal isotransplantation technique, the genotype of the inbred animals is defined, the coefficient of inbreeding approximates is calculated and the line genealogy is being followed. Phenotypic evaluation is performed by randomly selecting the same age animals and determining the ratio of their mass and weight of separate organs. Besides, hematological and biochemical tests are carried out; the animal health state is always kept under control.
The DEPARTMENT OF PRECLINICAL RESEARCH not only supplies the experimental animals to Lithuanian scientific and educational organizations but also carries out scientific investigations.
The department staff consists of 11people, 7 of them are scientific researchers who have a lot of experience in the work with laboratory animals; 6 employees have finished the International FELASA C category courses and are licensed for this work.
At the department we perform the following:
The studies of the influence of natural, synthetic, microbial and animal origin immunomodulators on the host immune response;
Studies of aggressive inflammatory fibroblast interconnections in arthritis models;
Studies on the properties and migration of adult stem cells;
Experimental studies of carcinogenesis modulators;
Phototherapy and photodynamic therapy applications for the management of inflammatory processes. Non-invasive procedure for the treatment of inflammatory synovial tissue is being developed using advanced photonic technologies;
Research of new medical devices;
New biomodels is being developed for research projects;
Histological and immunohistochemical examinations.
Last updated: 2023-10-31, 10:39:17
Useful information
Services
Supply of laboratory animals: BALB/c, DBA/2, CC57W, C57Bl/6J line inbred mice, Wistar clone rats and laboratory rabbits for the experiments;
Production of monoclonal and polyclonal antibodies;
Pre-clinical tests of chemical, biological preparations and medical devices;
Pathology diagnostic services.
our contacts
Ikiklinikinių tyrimų skyrius
Dr. Arvydas Rimkevičius
Mokslo darbuotojas

Teresa Normantienė
Jaunesnioji mokslo darbuotoja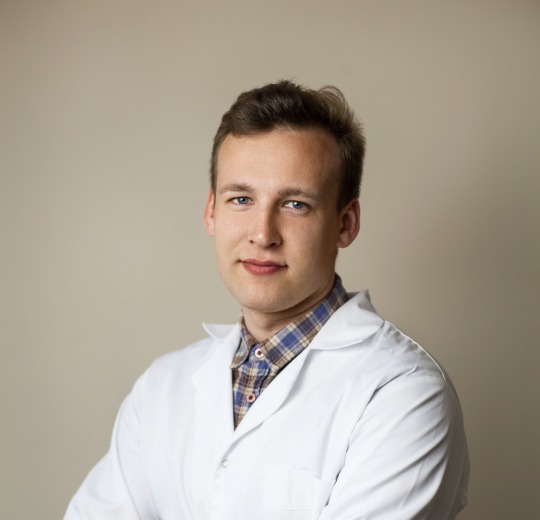 Justinas Baleišis
Veterinarijos gydytojas, jaunesnysis mokslo darbuotojas, doktorantas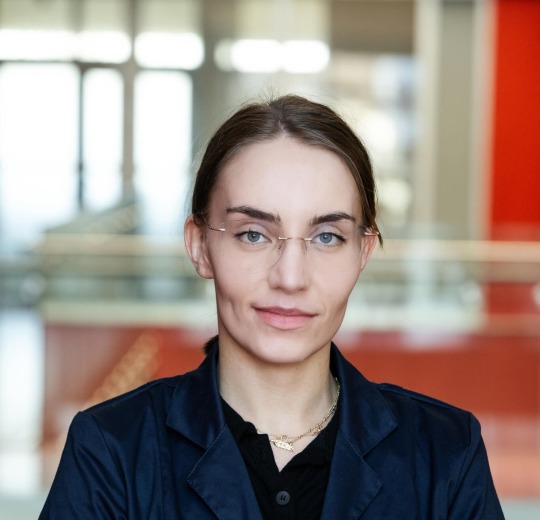 Eglė Mickevičiūtė
Veterinarijos gydytoja, jaunesnioji mokslo darbuotoja